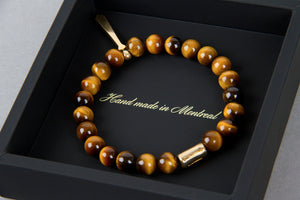 Maison Godefroi
Maison Godefroi offers leather clothing and accessories for men and women. Aiming for excellence, the company takes the time to combine materials and know-how.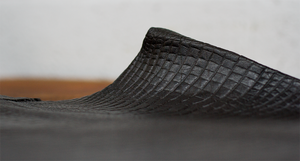 Quality first
Choosing some of the most beautiful skins, Maison Godefroi goes beyond the material by offering a quality of confection that does not deceive. The brand focuses on the beauty of the designs, the richness of the colors and the handmade finish.
Because Maison Godefroi chooses leather for its nobility, its smell, its colors and its suppleness, each of its creations reflects an amazing inspiration.
Despite its constant evolution, Maison Godefroi never loses sight of its raison d'être: to offer products for the pleasure of being oneself, in all elegance and originality.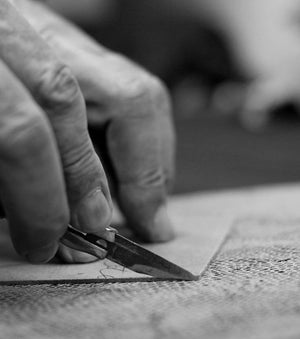 Handmade and custom-made
LEATHER : def. Natural material of superior quality that stands the test of time.
Combining an open-mindedness with an unceasing passion, Godefroi leather accessories are created and handmade in Montreal. Over the years, Maison Godefroi has added a custom-made coat and clothing service to satisfy both men and women.
Maison Godefroi develops its own designs in order to offer you an optimal product while respecting its basic concept: always reconciling, through leather, elegance and fashion.
Made to measure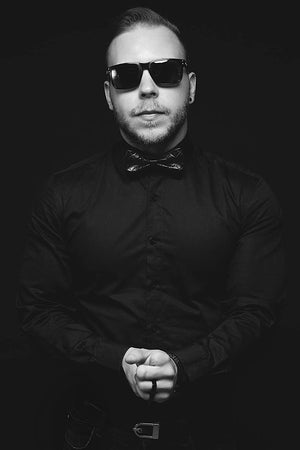 History
Maison Godefroi has chosen leather. An exclusive and assertive choice.
Flirting with the world of fashion since he was a young entrepreneur, Charles-Olivier Pilon was inspired by the materials that surrounded him. One day, he had to touch the quality of an Italian leather offering unequalled softness and suppleness to fall in love with this sublime material, and make it his favorite. A man of passion and overflowing creativity, he wishes to introduce a return to true values on the market, reconciling, through leather, elegance and the trends of the moment. In the image of his ancestor, Godefroi Lacroix, a gentleman with avant-garde ideas and refined looks, he came up with the idea of naming his company: Maison Godefroi.
The brand creates its own sleek and stylish designs and entrusts the production of its garments and accessories to the masterful hands of rare leather artisans in Montreal. Filled with contrasts, but with a balanced structure, Maison Godefroi creations are infused with unique and unusual looks and moods. They propose the juxtaposition of fragility and strength, the traditional and the modern.